11/29/2022 by Mark & Allison Kirsch 0 Comments
Get To Know Us: What Makes O'Sullivan Real Estate Your Go-To Agents In Our Community
At O'Sullivan Real Estate, we have served the Southwest Michigan community for nearly half a century. Our success over the years has been due to not only our understanding of the real estate market, but our knowledge and history of the lakes, golf courses, and homes in the surrounding area.
Understanding the area's lakes, their topography, and their makeup are essential to helping both buyers and sellers through the process of moving our residents into their dream homes.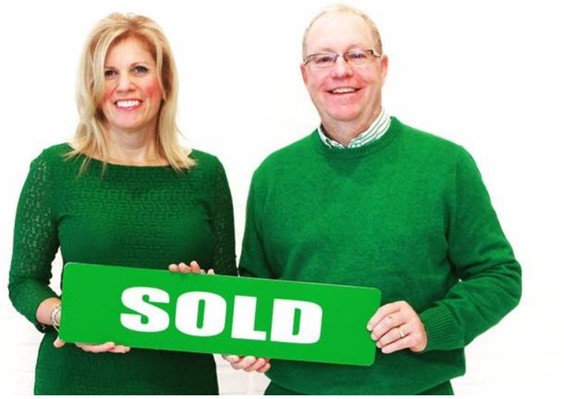 Allison Kirsch, Broker & Owner      Mark Kirsch, Realtor & Owner

Our community has many wonderful lakes with their own characteristics, each of which creates a different feeling of emotion when searching for a lake home that mirrors your vision.
The golf courses in the area also have their own unique qualities. Some are in publicly-owned planned communities, while others are vintage with great legacy and history. It is so important to understand a potential buyer's desires when searching for a home. More importantly, a buyer needs an agent with a vast understanding of the current market.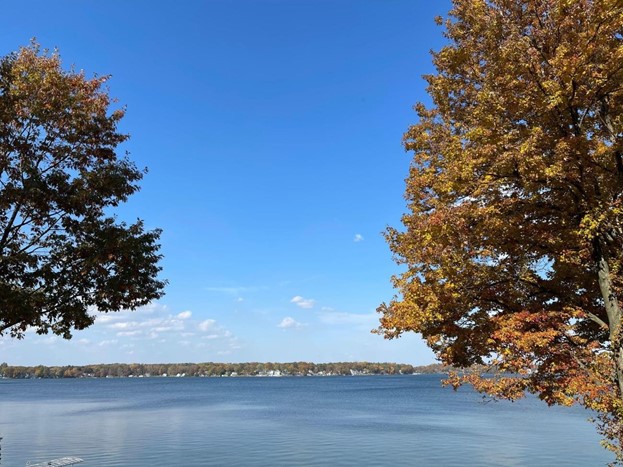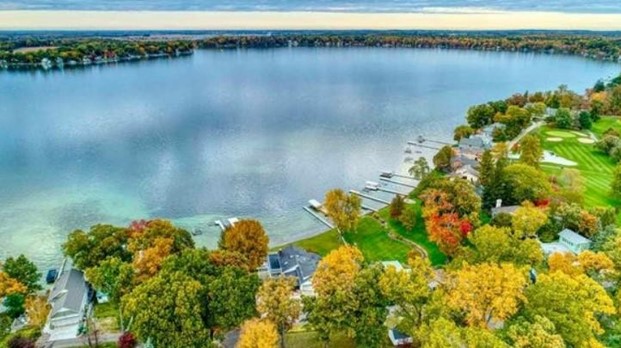 Knowledge of a house's history is also an important factor to potential buyers.

A few years ago, we offered a listing on Klinger Lake that was designed by world-renowned
architect, Gordon Rogers. Rogers has designed a few houses in the area (including one other
on Klinger Lake), but mostly in the southwest region of the country including Arizona and
Nevada.
The interior designer was Jay Spectre, a very famous designer from New York. These two
outstanding men created a masterpiece for the owners who had the home built in the mid-'70s.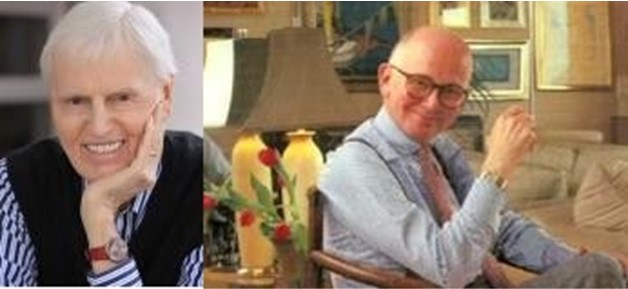 Pictured: Gordon Rogers and Jay Spectre


The homeowner also enlisted the help of the area's finest builder. That builder was the now- retired Vern Wallick, with Doug Hopkins being a member of his crew. Hopkins is still building the finest quality homes to this day as a general contractor.
The buyers were so happy to know that history, they fell in love with the property and have been enjoying it ever since.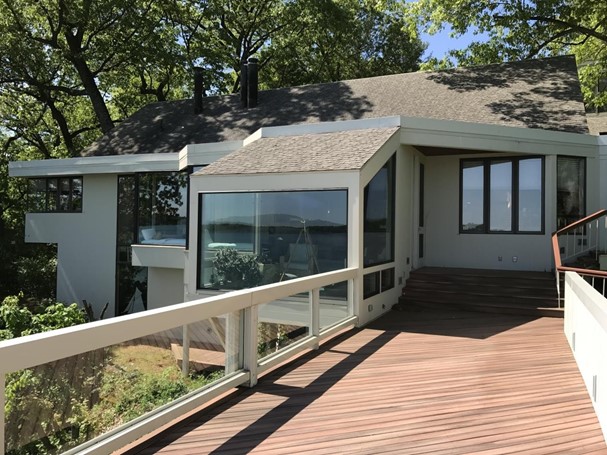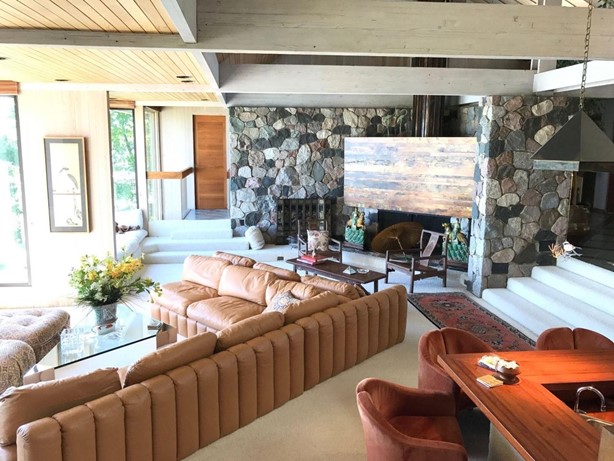 Knowledge of the lakes themselves is also essential! Some lakes are pristine with clear water and sandy bottoms. Most of them are "Glacier Lakes" and are usually spring-fed. Other lakes are better for fishing. Some are for boating, and some are known for quietness.
Which side of the lake is best for sunrises or sunsets? Do you want easy access to restaurants and shops? Is the lake level-controlled or does it change? These are just a few of the questions to consider when buying a lake home.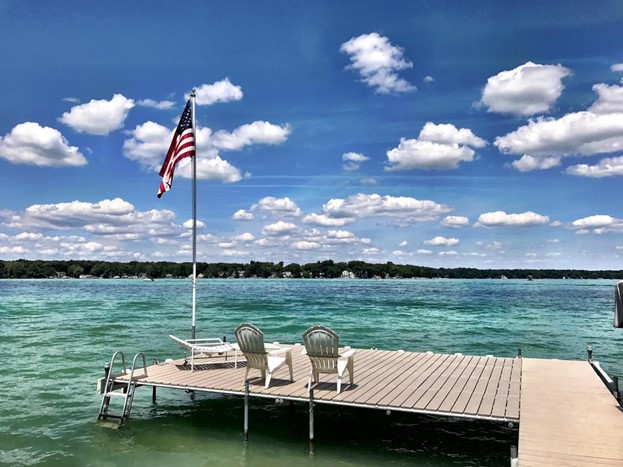 How about homes in a golfing community? Do you want to be right on the fairway? Does the community have a clubhouse? Are you interested in an older, established course or one of the newer 'designer' courses? Can you drive a golf cart to your home? What are the membership fees? All these are factors that come into play when considering purchasing in a golfing community.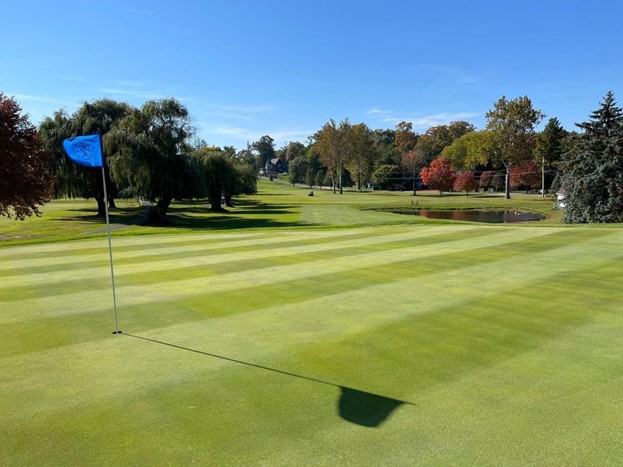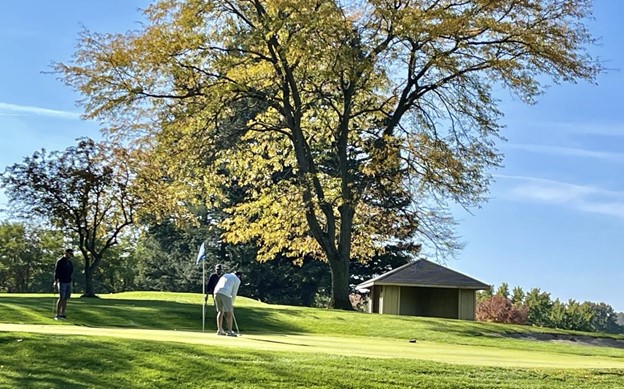 When selecting a real estate agent to represent you in listing your home on the market, or if you're seeking a new lake or golf course home, be certain that you work with truly knowledgeable agents! O'Sullivan Real Estate has been in business in the southwest Michigan area since 1975 - Experience and expertise in waterfront and golf course properties are our forte!




Feed